Mini Yoga Retreat – Yoga for Menopause
When:
October 3, 2020 @ 10:00 am – 1:00 pm
2020-10-03T10:00:00+01:00
2020-10-03T13:00:00+01:00
Where:
Online Via Live Stream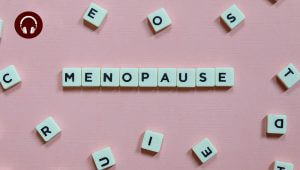 I am very much looking forward to offering my first 'Yoga For Menopause' (YFM) mini retreat. Having completed my YFM teacher training and also further training on the 'pelvic floor' with Leslie Howard, I will be combining a mini yoga retreat focusing offering women who are approaching the menopause through to those going through the menopause many yoga tools and techniques for managing and preparing for the menopause.
This workshop will be delivered online and live streamed and is an introduction to helping you manage your menopausal symptoms and is aimed at those approaching menopause e.g. peri menopause to those going through menopause and beyond. Part of the workshop will focus on a women's circle where we will hold space for one another in the utmost confidence. Part of the session will focus on the pelvic floor. I will teach you yoga practices for addressing hypertonic (too tight) and hypotonic (too loose) pelvic muscles so you can continue to practice at home. Not sure if you have a hypertonic or hypotonic pelvic floor? don't worry I will be sharing with you how you can discover. You will need to be able to work from the floor some of the time so please ensure you are able to do this.
This is also a 'taster' session for the 8 week 'Women's Wellness' Programme – Yoga for Menopause launching soon. You will also need a few yoga props – these will be listed on your booking form. This is a women only event.
I am limiting numbers to 12. All my events must be pre booked and pre paid for in advance and are non refundable. The event will be live streamed via Zoom.
Sessions must be pre-booked and paid for. Price £55. Early bird £50 (book before 19 Sept)
For a booking form email yogibabs@icloud.com Once payment has been received your place will be confirmed.